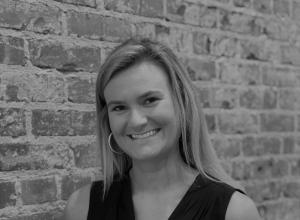 Director of Community Change
336.560.2548
Sally joined the United Way in June of 2019 as the Community Impact Coordinator. Before starting her role at United Way, Sally participated in a post-undergraduate fellowship at the Alamance County Health Department. There she served as a Human Service Planner/Evaluator and worked on initiatives such as the opioid crisis, marketing the open enrollment period under the Affordable Care Act and organizing an Elon service learning course. She is also a graduate of the Leadership Institute.
In her current role as Director of Community Change, Sally oversees our annual grant process and maintains close relationships with our currently funded partners. She works closely with local nonprofits and government agencies on local initiatives addressing quality affordable housing, food insecurity, quality education and more. Sally also oversees Community Council and our Volunteer Income Tax Program. Her passion is community work and reducing the disparities that exist in the community and beyond. 
Sally was born in New Jersey and attended Elon University graduating with a degree in Public Health in 2018. She is also currently pursuing her Masters in Healthcare Administration through Seton Hall University. She loves spending time outside with her dog Harper and exploring all the nearby parks. Fall is her favorite season because of the colorful trees and cooler weather.