On the frontline of the fight for our community are thousands of volunteers who bring LIVE UNITED to life by giving selflessly of their time and talents to create lasting solutions and improve the quality of life for all of us who call this home!
Whether it's reading to children, serving as a volunteer income tax preparer for low-income tax clients, delivering meals to homebound seniors or being part of the annual Day of Caring, there are hundreds of ways to roll up your sleeves and make a difference!
Want to lend a helping hand in Alamance County? There are so many ways to give back in our community!
Please see the opportunities below:
---
Volunteers Needed for MLK Day of Service Food Drive:
 Volunteers will greet donor vehicles, unload food donations out of their vehicle and load food into our office. 
Can't volunteer? Swing by and drop off food donations or make a donation HERE!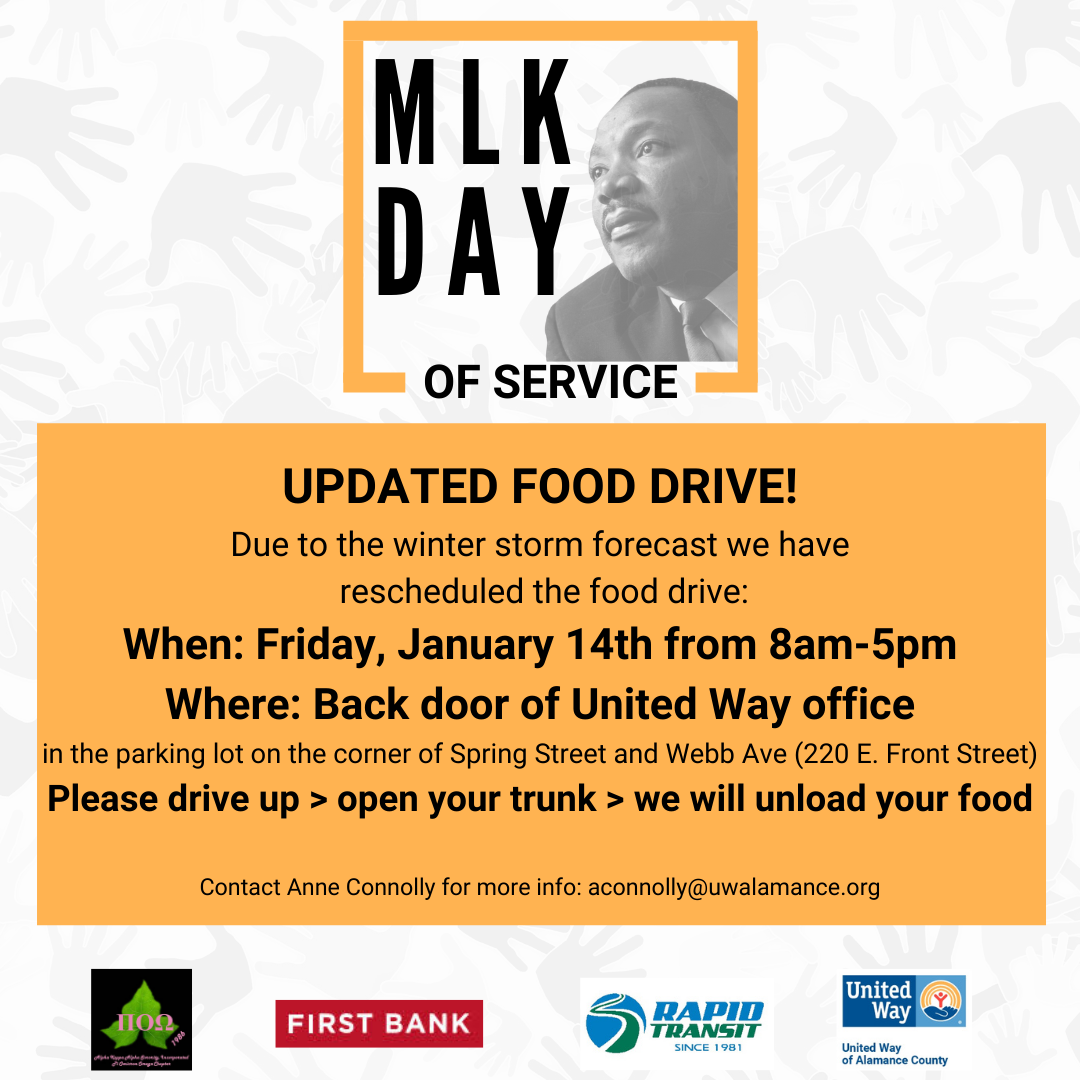 For more information contact: Anne Connolly / aconnolly@uwalamance.org
---
Graham Recreation & Parks, Burlington Recreation & Parks, and Burlington Animal Services (BAS) have teamed up for the Hikes with Hounds program and are searching for volunteers. Volunteers take shelter dogs for a hike along one of Alamance County's beautiful trails. This volunteer opportunity will offer an enrichment activity for some of Burlington Animal Services' adoptable dogs to get away for a couple of hours to enjoy nature, socializing, and exercise. Hikes with Hounds will be offered one Friday each month at a hiking trail location at a Burlington or Graham park, or along the Haw River Trail. The Hikes with Hounds program began in the spring of 2015, receiving the 2016 North Carolina Recreation & Parks Association's Innovative Program Award.
Volunteers must meet certain requirements including:
Must be 18 years of age or older
Must be able to hike up to 4 miles at a moderate pace or on an uneven terrain
Must complete a one-time Burlington Animal Services Volunteer Orientation Training prior to participating on a hike, now offered virtually, before becoming a trail dog walker. 
Registration forms with waivers and copy of ID must be submitted in advance
Additional Reminders:
Review the "Volunteer Procedures for Hikes"
Volunteers must pre-register, no walk-ups
Limit group size to 12 (plus up to 4 staff)  
A typical hike will include 2-5 dogs to be shared between volunteers
Program will only run if there are enough suitable dogs at BAS to take on a hike
Wear sturdy, closed-toed shoes, and bring water (bug spray & sunscreen are recommended)
Volunteers bring their own water
If you are sick or have been around someone who is sick, do NOT attend

Masks are not required. Participants are welcome to wear masks if desired.
Participants and staff are encouraged to wash or sanitize hands before and after hiking. Hand sanitizer will be available.  
Volunteer Procedures for Hikes
Hikes with Hounds Program Registration and Waiver
Adopt. Foster. Donate.
Burlington Animal Services (BAS) serves all of Alamance County. Learn how you can help by calling (336) 578-0343. View available pets online at www.BurlingtonNC.gov/pets.
For more information, please email us.
---
City of Graham:
Coaching Needs: Volunteer coaches are needed for Fall Youth Soccer and Flag Football season for ages 6U – 12U. All necessary equipment including practice outlines and drill examples will be provided to coaches. If you wish to volunteer to coach, please contact our Athletics Supervisor, Marquis Graves, at (336) 570-6718.
Coaching
Graham Recreation & Parks prides itself on giving each child a great opportunity to learn the sports that they wish. It is the department's duty to provide quality and skilled coaches to help those children learn. This page gives our volunteer coaches the chance to view and print out the documents they receive upon becoming a coach or acquiring about coaching with the Graham Recreation & Parks Department.
Requirements
Volunteer coaches need to be 18 years of age or older. If under 18 years of age, please email our Athletics Supervisor and have confirmation from the legal guardian, either with a letter, email, or phone call. Youth volunteer coaches serve as assistant coaches and will not have their own team.
If you wish to volunteer to coach, sign up through CommunityPass for the sport you are interested in or contact the Athletic Supervisor at (336)570-6718 or by email.
We thank all of our coaches for their time and efforts as they help us teach children to grow in every aspect of life.
"A good coach can change a game, a great coach can change a life." – John Wooden
---
The City Gate Dream Center is a Community Center and place of belonging with programs for kids, students, and families.
The Dream Center is always looking to connect with volunteers who have a passion for their community.
Volunteer opportunities include assisting with the Hispanic Heritage month celebrations, diaper drive or meal distributions. 
If this sounds like you, email info@citygatedreamcenter.com
Maria Hernandez / mhernandez9469@gmail.com
---
   ALAMANCE COUNTY MEALS ON WHEELS: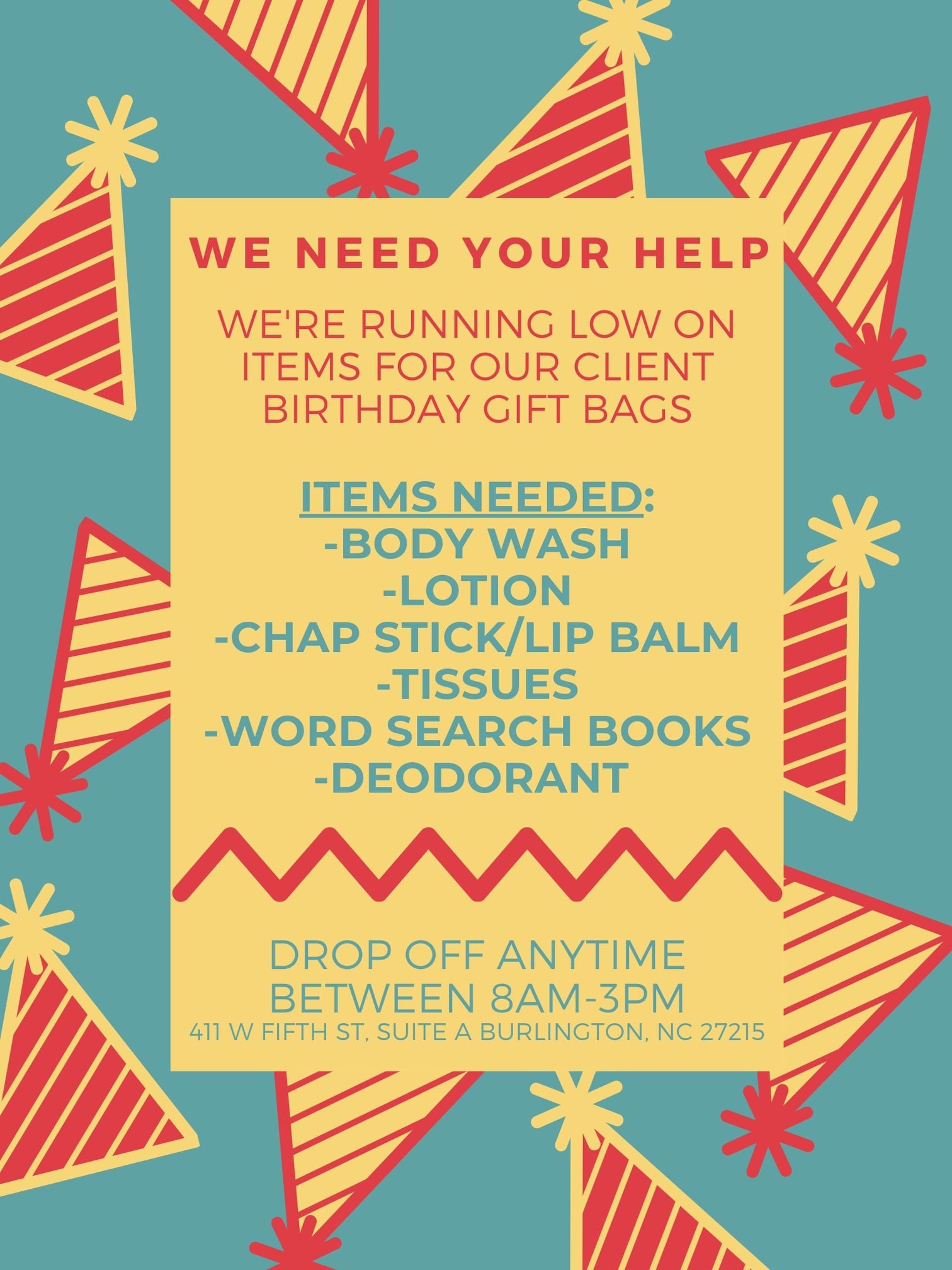 Alamance County Meals on Wheels is in need of volunteers to deliver meals. 
       Each Meals on Wheels client receives a birthday bag for their birthday! Please consider donating items to help them 
       fill the bags.
       Please call Ralphine @ 336-228-8815 for more information.
---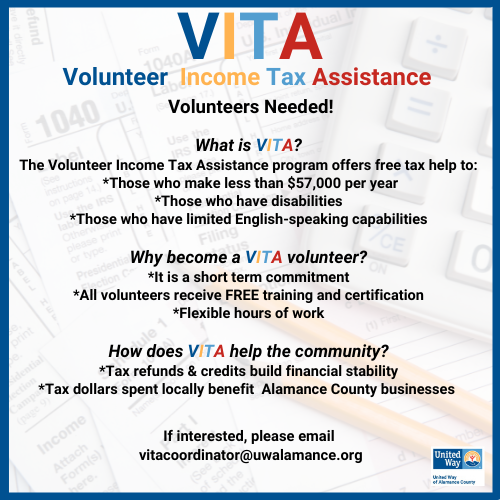 Click HERE to see a short video.
Please contact Ron at- vitacoordinator@uwalamance.org for more information.
---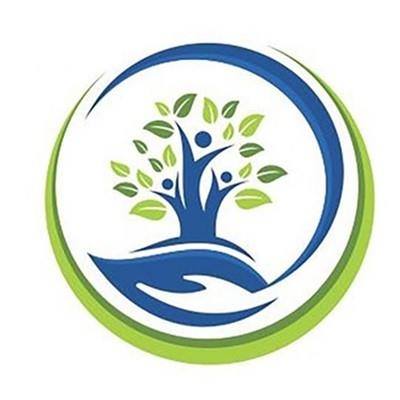 The Healing Station Family Resource Center
Volunteers are needed to help with: Food Pantry, Clothing Closet and sorting products!
336-350-9045 / healingstationfrc@gmail.com
---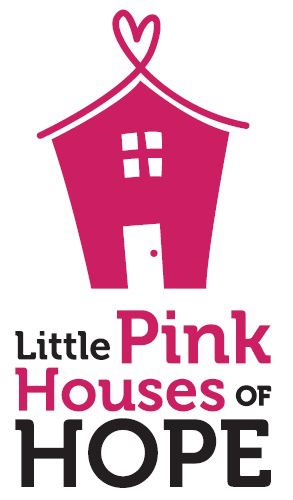 Little Pink Houses of HOPE
Are you looking to get involved in a great local breast cancer organization?  
Little Pink would love to meet you!  
Sign up for one of our events coming up at https://www.littlepink.org/signup/  
or if you are interested in volunteering in our office 2-3 hours per week, call 336-213-4733 and ask to speak to Kathy.  
---

Benevolence Farm
Benevolence Farm is seeking volunteer drivers who can support our residents by providing transportation as they attend meetings, appointments and other goal-related events in our community. We need drivers every day from 8am to 8pm. All availabilities welcome.
To sign up, submit your information here: https://forms.gle/nXYQfwkNgBeNYYPf7
Kristen Powers / info@benevolencefarm.org
---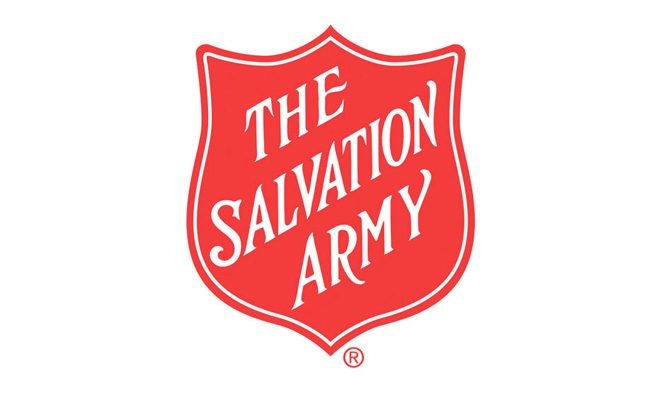 The Salvation Army
The Salvation Army is looking for volunteers to help out at the Food Pantry and the Family Store.
If you would like to donate your time, please contact Breana Southerland / Breana.southerland@uss.salvationarmy.org /336.227.5529 ext 204
---
Habitat for Humanity is currently recruiting volunteers...
To get involved with Habitat for Humanity, email info@habitatalamance.org or call (336) 222-8191. Volunteers are welcome on job sites or at the ReStore.
---
Keep Track of Your Volunteer Hours: Printable Volunteer Log