Your Local United Way of Alamance County Contact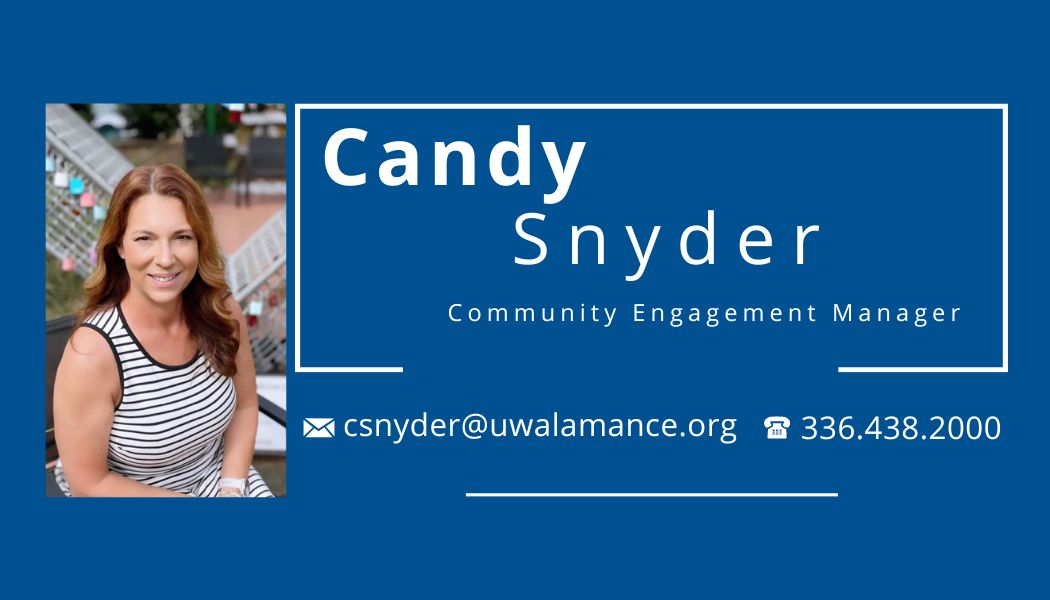 Candy is here to connect Alamance County to increase awareness of and access to resources to meet pressing basic needs.  Below are our most requested areas of need.  For additional information, please reach out to Candy or schedule an appointment with her here.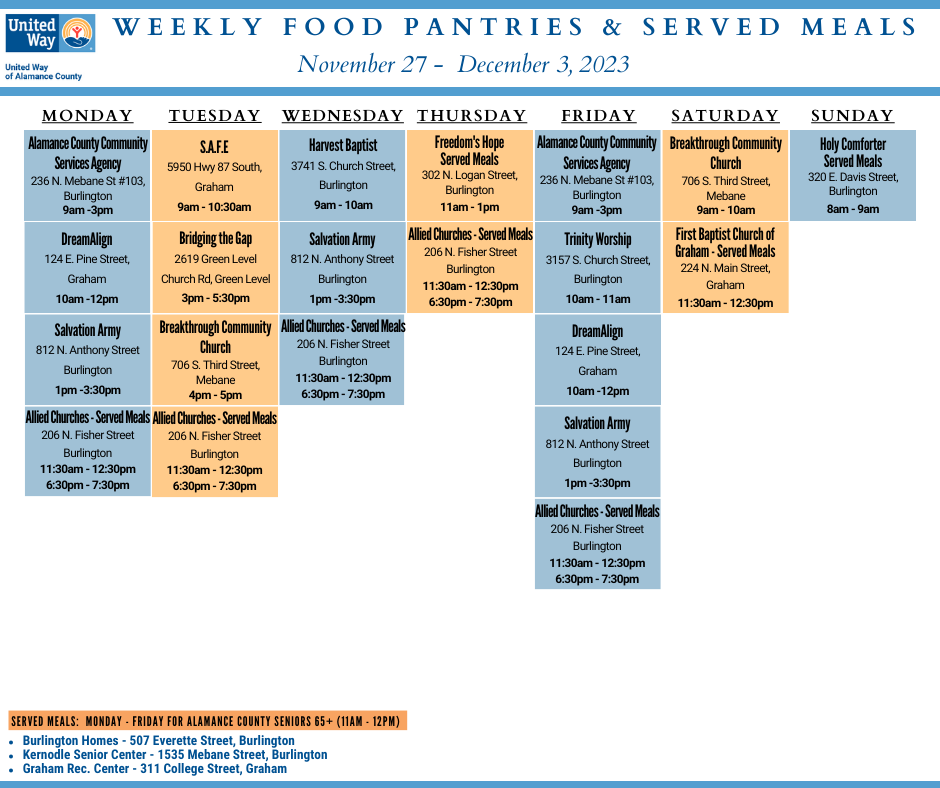 If you are homeless or at risk of becoming homeless, please call the Coordinated Assessment in-take line, 
336-264-6548

A free program that serves elderly, low-income, and disabled individuals who need assistance filing income tax returns.

Open Enrollment has ended, but did you know you may be eligible to enroll outside of the open enrollment period? Contact Community Engagement Manager, Candy Snyder today for more information 336-438-2000 or schedule an appointment click here.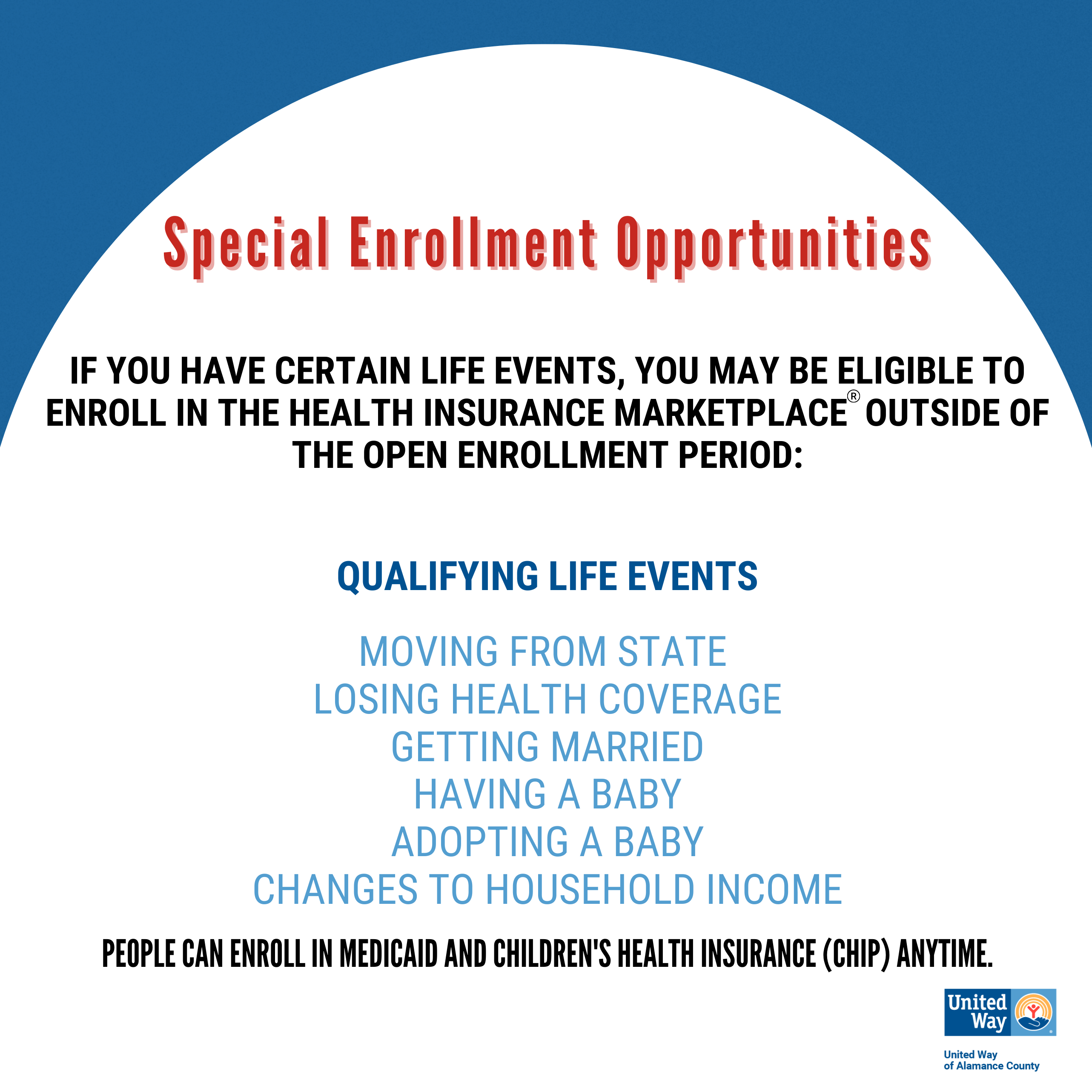 Need assistance? Not sure where to start?
No matter where you live in North Carolina, you can call 2-1-1 and a trained 2-1-1 agent will help you to find available human services resources in your community.
If you need help finding assistance with housing, food, healthcare, utility payments, and more, we can help. 2-1-1 Referral Specialists are available 24 hours a day, every day by dialing 2-1-1 or 888-892-1162 from any phone. The call is free, confidential, and available in any language.
To use the online 2-1-1 search tool, please visit NC211.org
Over the past year, NC211 has fielded over 4,000 calls from individuals living in Alamance County. Top caller needs are housing and shelter (including rent assistance), utilities, and food access.