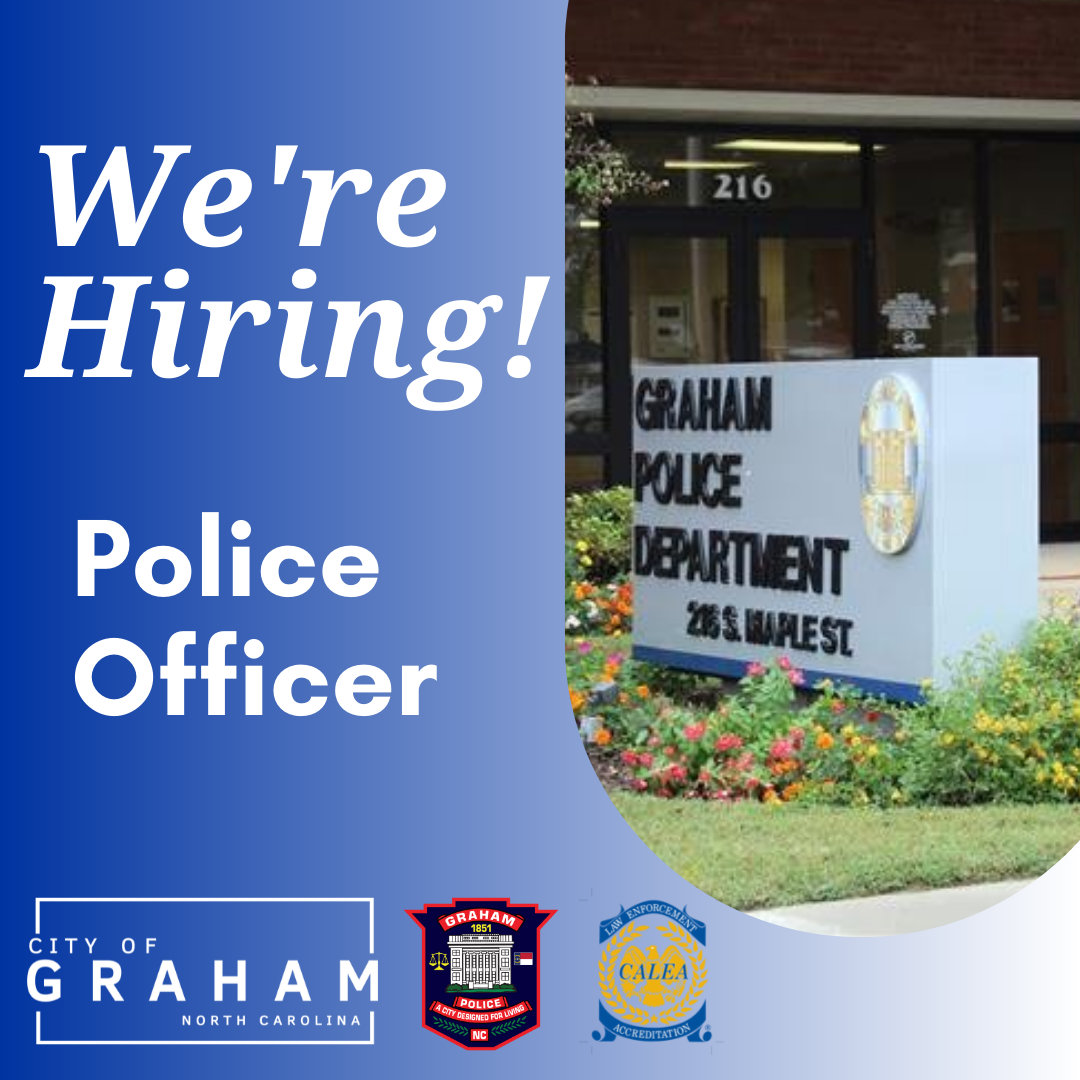 The Graham Police Department is seeking individuals committed to understanding and protecting the ethical, cultural, and ethnic values of the City of Graham and its residents as Police Officers. As first responders, Police Officers are vital to public safety and under regular supervision, perform basic police services in accordance with the mission, goals, and objectives of the City of Graham Police Department and in compliance with governing federal, state, and local laws.
Apply online at: https://www.governmentjobs.com/careers/graham/jobs/3320875/police-officer-i
Sgt. Ben Edwards / bedwards@cityofgraham.com
United Way and Community Council are not responsible for the content of this email or for any attachments to it.  The content is solely the responsibility of the originator.