Community Council January 7, 2020
12/16/2019
United Way of Alamance County
Sally Gordon
Community Council will meet on January 7, 2020 at 12:00 p.m. at Impact Alamance in downtown Burlington (corner of East Davis and South Spring Streets). You can register here. 

Our keynote will include a panel about the LatinX population: services available, how to reach them, and gaps in services. The panelists include:
Carlos Valera, ABSS
Carolina Avary, Piedmont Health Services
Lucy Rubiano, Centro La Comunidad
Yazmin Garcia Rico, Health Communities Cone Health
Yerson Padilla, Family Abuse Services
THANK YOU to Cardinal Innovations Healthcare for sponsoring the Community Council program!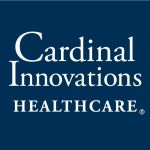 And thank you to Village Grill for catering our lunch!

---
If you or someone you are bringing would like to be recognized with the guests, please submit the information.In order to make an announcement at the end of the Community Council meeting, you must sign up in advance. Send your request for a one-minute spot.  Please limit fundraising announcements to the blog.
Please note our payment policy:
The cost for lunch is $10.00 if registered by 5 pm on the Friday before the meeting.
The cost then goes up to $15.00 until 5 pm on the Monday before the meeting, at which time ticket sales will end.
Event day registration will not be available